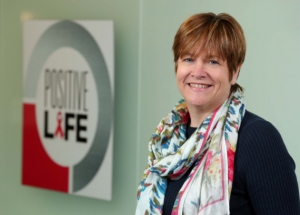 As we close out the year, it is always good to reflect on what we have achieved in the last 12 months.
This year was a statement of intent for Positive Life as an organisation. The challenges often meant that it might have been easier to muddle through and hope we came out relatively unscathed at the other side.
Not us.
We decided that this year was going to be the year that we put ourselves on the map. Not only have we moved to a new premises which every visitor enjoys coming to, we have also made inroads into the awareness raising piece in our focussed effort to increase testing, reduce numbers of diagnoses and remove the stigma attached with HIV in Northern Ireland.
Our political engagement and media work has proved invaluable, particularly in the last 3 to 4 months. The support we have received from all quarters has been immense and provides us with a springbroad that will catapult us into 2017 with a renewed confidence.
I am proud of what we have achieved and proud of the team that has assisted in this journey throughout 2016. Happy Christmas to you all and I look forward to welcoming you to Positive Life in 2017.
Jacquie