Hello,
You will know that over the last year or so we've been asking you all to tell us about your wish list as we've been working hard to identify suitable new premises.
I'm happy to report that we've taken possession of the keys to 20 Derryvolgie Avenue. It ticks all the boxes in terms of what you told us you needed and wanted, and we hope to be operational from there by mid-June at the latest.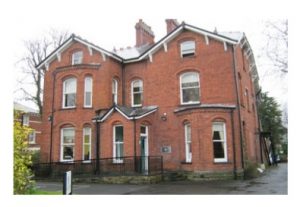 Obviously there's a bit of work to be done – I.T., painting, carpets etc., and of course the actual move.
We'll keep you posted of developments and hope that you'll bear with us as we negotiate this big, and very exciting change!
Jacquie